Controversial FIFA president Sepp Blatter has insisted that he has no intention of stepping down in his role as president despite Swiss investigators opening criminal proceedings against the Swiss national.
After always maintaining his innocence and so far avoiding investigation since the scandal of corruption erupted around the organisation, his role in mis-doings has now been brought to light. Blatter, 79 is accused of making 'a disloyal payment' to current UEFA president Michel Platini. Despite maintaining his innocence over the investigation, the news is further bad news for the organisation and the world of Football.
Blatter, who has already confirmed his intentions to step down as president of FIFA in February 2016 due to the corruption scandal, has claimed that he had done "nothing illegal or improper" regarding the payment. The news also brings UEFA president Platini into question. With news of the allegations, Platini was quick to shrug off any wrong doing on his part and claimed that the payment of £1.5 million from Blatter to him in 2011 was "valid compensation and nothing more" for work he done as Blatter's technical advisor between 1999 and 2002.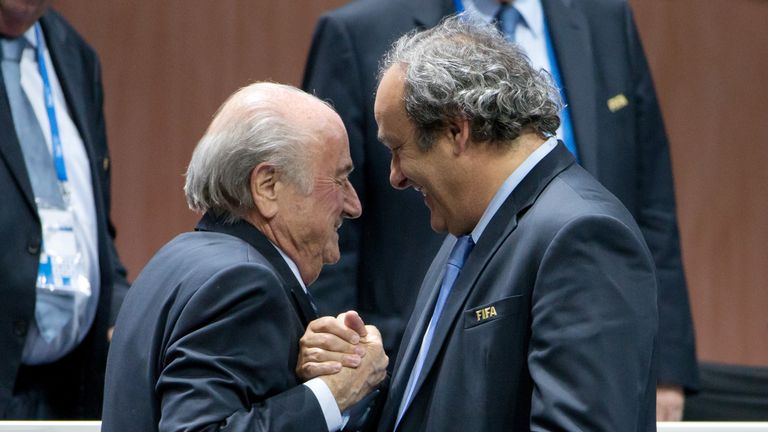 Platini, who has confirmed his intentions to stand for the FIFA presidency once Blatter has left his role was clearly shaken by the news of the impending investigation and has written a letter to all UEFA members to deny any wrongdoing. The latest on the case has seen the Frenchman interviewed as a witness by the Swiss attorney general's office and has fully stressed that the payment he received was fully legitimate and had been "fully declared" by the relevant authorities. In a full statement issued by his lawyers, Platini also said that he was "aware that these events may harm my image and reputation" and released the statement for "reasons of transparency".
Just how far the investigation will go and what else it will unearth remains to be seen, but the fact that this suspect payment came nine years after the work by Platini surely suggests more wrong-doing by the underfire organisation. Despite finding himself in yet more controversy, the fact that Blatter still refuses to go away will be of added detriment to the world of Football and it seems like it will continue to suffer until his much anticipated departure in February.